Saturday, July 4, 2020
1:35 pm
Daniel J. Summers
This Independence Day, I am saddened by news that pride in our nation has hit an all-time low (for the 20 years Gallup has been asking the question). I am saddened - but I am not surprised. This is the effect of emphasizing group identities over our collective one, the natural fruit of the "salad bowl, not a melting pot" tree. Some of us have been warning that viewpoints such as those were bad for the nation, and would lead to disunity; this has to be one of the least satisfying "I told you so"s of my life.
At this point, we have at least two generations of adults who learned history not as the facts about what happened, but as a narrative of American imperialism and subjugation of every non-white person they encountered. No wonder people are not proud to be part of a nation like that! These courses have failed to transfer the idea that, while imperfect, America is still a place where your voice can be heard, where opportunities to better yourself and your family (still) abound - a nation with vast resources and amazing beauty.
To be sure, we have not always lived up to our ideals. One of our culture's current hobbies is taking the worst possible interpretation of anything that ever happened; but, let's set that aside for a moment. The founding fathers have been derided for writing a Constitution that allowed for even the possibility that slavery could exist. Have you ever thought that, maybe, they deserve some credit for writing it in such a way that it was: a) an acceptable compromise for those who were pro-slavery, getting everyone to agree to rule by the same government; and b) contained the trap-door that eventually led to slavery's abolition? For their many flaws, they brought the country together, and moved us forward towards our ideals, even though they did not see that movement in their generation.
They did the hard work of building a nation. Tearing things down, the "revolution," the violent mobs - all this is straight out of the Marxist playbook. As anyone who has ever had responsibility to maintain a home or a vehicle knows, it is way easier to tear things up than it is to preserve them; and, focusing on its flaws is a surefire way to discontentment.
Furthermore, forming "separate but equal" groups within a nation does nothing but encourage disunity, no matter how those groups are defined. The NFL is going to play "Lift Ev'ry Voice and Sing" prior to "The Star-Spangled Banner" for its week 1 games. In many respects, I have no issues with this. "Lift Ev'ry Voice and Sing" is a great song, and in some respects, speaks more directly to our ideals as a nation; I hope people will listen to the lyrics. The NFL is also free to do whatever it wants with its pregame ceremonies. However, this song is also known as the "black national anthem," and given the NFL's history with protests during the national anthem, this seems to be kowtowing to those who have disrespected the flag and the anthem over the past few years. (Sure, call it protest; "it's not about the flag/anthem" is disingenuous, as they made it about those items when they selected them for their time of protest.)
The NFL isn't the only offender here - far from it. As a public service, let me provide this handy chart for those who truly value unity within our diversity…
| This is fine… | This is not. |
| --- | --- |
| | |
| | |
| | |
Working through these - supporting law enforcement is good; superimposing that on the US flag is not. While I disagree with the spirit behind the pride flag, its meaning is well-established; the US flag (per)version is offensive, and narrows their cause. (Did you know that there are nations where being gay is enough to get you jailed or killed by the government? None of those nations are "The United States of America.") Finally, as a Falcons fan, I find both flags on row 3 distasteful; however, I will staunchly defend my misguided NFC South opponents' right to fly the one on the left. (Superiority should be settled on the field, not in fandom; and, as a Falcons fan, I don't have a whole lot to point to in that regard in the recent past.)
Here's what the flags on the right should look like: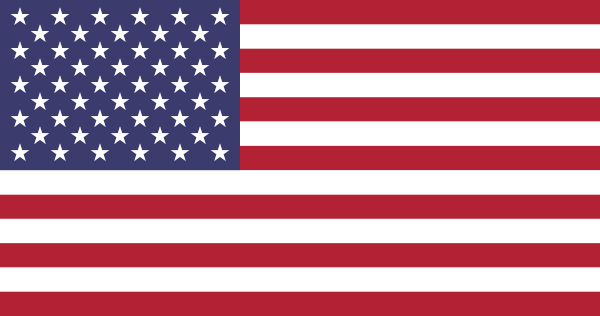 While the flags on the left are banners around which people can rally for a cause, the flags on the right take the United States flag and change it into a form of which not everyone will agree. In the spirit of diversity and inclusion (my cause + the US), they end up divisive and exclusive. (Lest you think that I've cherry-picked those symbols above, I've seen all three "in the wild" on multiple occasions.)
Everyone in our nation should be able to see themselves represented by the US flag; however, its supporters have not done much to make their argument. Particularly within the NFL controversy, it was said that disrespecting the flag and the national anthem was the equivalent of disrespecting the sacrifice of those who fought to gain and preserve our freedom. This is not untrue; I served for over 2 decades under that flag, and swore my life to protect and defend that "nation for which it stands." That argument, though, is too narrow. It turns the US flag into the military flag, which becomes a symbol over which not all of the nation's citizens can agree.
Whether they agree with the current trajectory of the nation or not, every American should be able to see our flag and hear our national anthem, and take pride in their part of this American experiment, going strong now for 244 years. Our flag should be just that - our flag - and should encourage us to see each other as fellow Americans (no hyphens) with whom we can work together to bring us closer to our ideals. May future generations look back at us, and describe us the way I described the founding fathers above. "You know, they had some issues, but they really did a great job bringing us together as a nation, and moving us forward in a land of liberty."
---
p.s. Some may say "Are you really this upset about symbolism?" Well - yeah; if we can't agree on the symbolism, how on earth are we going to agree on substance? How can we have serious discussion over multiple ways to get to our goal if we don't agree on what that goal should be? That's -literally- the reason nations are formed.
p.p.s. Unity does not mean uniformity; I have a draft of my next worldview lesson post that dives into federalism and subsidiarity, and its importance in realizing the most effective governance for all. I may have it posted later this month.