God's Faithful, Funny Servant
Saturday, April 17, 2021
7:30 pm
Daniel J. Summers
My father passed away in late January of this year, and I had the honor of delivering the eulogy at his funeral service. Over the past few months, I've tried to write different tributes to him, but I did not like any of those attempts more than what I said about him that day.

I love you, Dad, and I miss you very much.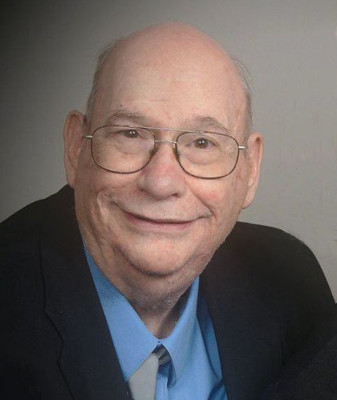 Allen Jackson Summers – born Valentine's Day 1944, passed 3 days before his 52nd anniversary, faithful husband, and, quite possibly his most notable achievement, fathered the best two kids ever to walk the earth! No, I'm not here to present an exaggerated, self-serving obituary; I'm here to honor the man I've called Dad for 47 years. In the day-to-day busyness of life, we often don't take the time to think through and identify just what exactly makes our loved ones so special. When I started thinking, though, it was very easy, and two big things came to mind.
The second was his humor; he has been funny for as long as I can remember. Growing up, we had joke books that we could read – and we did, then borrowed more from the library when we finished those. Every Sunday after church, we'd stop by White Star Market and get the Sunday paper. When we got it home, Mom got the coupons, but Dad got the funnies. His prowess with puns was near-legendary. It didn't matter if he got a laugh or a groan; any noise he could coax from you would signify a well-executed pun. He knew the short ones ("How many tickles does it take to make an octopus laugh? Ten tickles."), but he would also tell elaborate stories, just for the punny punchline at the end. I'll recount one of his that I remember, and you can honor him with whatever sound it inspires in you.
A piano player asked his piano player friend if he had any recommendations for someone to tune his piano. "Of course," he replied, "Opperknockity is who I use."

"What kind of name is that?" asks the guy.

"It's odd, but he does great work," was the reply.

So, the player calls Opperknockity, who comes and tunes the piano. He leaves his card, and says to call him again once the piano starts to lose its tune. Well, 6 months in, the piano still sounds great. A year in, still perfectly tuned.

A few months after that, he sees his friend again, and tells him he can't believe his piano is still in tune! His friend said, "Don't you what they say? Opperknockity only tunes once!"
I mentioned that his humor was the second thing I thought about; the first was what I would describe as his quiet faithfulness. Despite his joke-telling, he was rarely the one in the center of attention. He worked 3rd shift at a few different jobs, and he did very well with very little supervision. Every year, he worked as the registrar for Neighborhood Bible Time, staying late after each night's activities to ensure that the boosters were recognized for the work they were doing, keeping them motivated to memorize Scripture. I know he fell right back into that when he moved back to Seymour; I don't know who did it while he was gone, but they didn't seem to mind giving that job back to him!
Growing up, I remember that even though he worked 3rd shift, he would go to the Rescue Mission's Thursday dinner and Bible study. He would go even when he wasn't actually presenting that day, just to be there to talk with those who came. He served in the bus ministry. He sang in the choir. In our home, we always had daily family devotions, and I can't remember ever noticing him missing his own personal devotional time.
I could probably fill lots of time talking about the many things he did - things very few people may have seen - but these things made a vital impact for the kingdom of God. 1 Corinthians 4:2 says "Moreover it is required in stewards, that a man be found faithful." I can stand here today and say that he lived that verse out in many, many ways; and, while my ministry opportunities have often led to serving more publicly, I pray that I have followed his footsteps.
In 1 John 2:6, John writes "He that saith he abideth in Him ought himself also so to walk, even as He walked." Dad modeled this in his life, and pointed many people to Christ through his example – including both his children. One of his favorite hymns was "He Hideth My Soul," with the chorus taken from Psalm 63 and John 10. (We sang the first and last verses of this song of praise.)
A wonderful Savior is Jesus my Lord,
A wonderful Savior to me;
He hideth my soul in the cleft of the rock,
Where rivers of pleasure I see.

He hideth my soul in the cleft of the rock,
That shadows a dry, thirsty land;
He hideth my life in the depths of His love,
And covers me there with His hand,
And covers me there with His hand.

When clothed with His brightness transported I rise
To meet Him in clouds of the sky,
His perfect salvation, His wonderful love,
I'll shout with the millions on high.

He hideth my soul in the cleft of the rock,
That shadows a dry, thirsty land;
He hideth my life in the depths of His love,
And covers me there with His hand,
And covers me there with His hand.

– "He Hideth My Soul" by Fanny J. Crosby (public domain)