Akin, Get Out Now
Saturday, August 25, 2012
6:04 pm
Daniel J. Summers
Last weekend, Claire McCaskill's (D) opponent in the Missouri Senate race, current Representative Todd Akin (R) went on a television show, and the discussion turned to his views regarding abortion. He is on record as not supporting a rape exception as part of an abortion ban. He explained himself thusly:
Charles Jaco, Interviewer: Okay, so if an abortion can be considered in the case of, say, tubal pregnancy or something like that, what about in the case of rape? Should it be legal or not?
Rep. Todd Akin (R-Mo.): Well, you know, uh, people always want to try to make that as one of those things, "Well, how do you - how do you slice this particularly tough sort of ethical question." It seems to me, first of all, from what I understand from doctors, that's really rare. If it's a legitimate rape, the female body has ways to try to shut that whole thing down. But let's assume that maybe that didn't work or something. You know, I think there should be some punishment but the punishment ought to be on the rapist and not attacking the child.
To say that the middle sentence in his reply got a lot of attention would be the understatement of the week. As someone who shares his overall views, that sentence made me cringe. There are two ways to address the "what about a rape exemption" question, and neither one are that.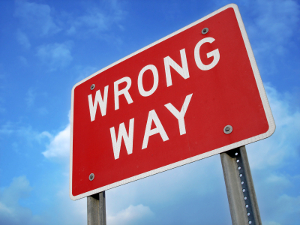 First off, he's wrong on the biology. What he wanted to say was that significant emotional distress can prevent a fertilized egg from implanting, or can cause hormonal changes that can trigger a miscarriage; since rape is such an emotionally devastating event, the body may very well take care of it itself. This is something that I've heard anecdotally (from real people, not a website), but I'm not aware of any sort of study that can confirm that. Even if there is an increased likelihood that an egg fertilized during rape will not turn into a pregnancy, though, it in no way "shut(s) the whole thing down." A risk factor is not the same as a bodily function.
Secondly, he's wrong on "legitimate" rape. One he knows what he meant by that; he's later clarified to say that he meant "forcible" (as opposed to statutory), but still - what a horrible choice of words! What is the world is a legitimate rape? I'd wager that all of them are illegitimate acts of violence against the other party. Some might excuse it as a slip-up, but this man has been a legislator for longer than Obama's been in politics - he should darn well know how to articulate his views without giving the left a Scooby snack! Rush Limbaugh, in his denunciation of these remarks and call for Akin to get out of the race, speculated that he surrounds himself by only those who agree with him, so he hasn't had to articulate it very much.
This gets to the crux of why he should remove himself from the race. Mr. Akin, you have misrepresented the position, discredited yourself and your party, and you're down over 10 points in Missouri polling. All Republican party groups, including the Romney/Ryan team, have distanced themselves from you and your remarks. I personally have learned to silently roll my eyes when the sneering liberals group me with what they call anti-science religious zealots, but I absolutely hate it when they're right. You have single-handedly dealt the pro-life cause a serious blow, and by continuing to stay in this race, you are doing little more than twisting the dagger. People of principle are loyal to the principle, not the person. You may be right on principle, but by continuing to force yourself as the leader of that cause, you are making it about you instead of the cause of life. No one wants you to go down with the ship; if you step aside and let another lead, the ship may not go down at all.
Tangent #1 He did hit the first way to address the "what about rape" question toward the end of the excerpt above; it's not the baby's fault. The other is an equally simple response; either all life is sacred, or it is not. If abortion is unacceptable because life is sacred, life created through violence is no less sacred, and should be afforded the same protections. He sort of hit that earlier in his interview when discussing tubal pregnancies, even using the term "optimize life." That's a good way to put it, IMO.
Tangent #2 Mike Huckabee, you need to get out of this too. You lost to Mitt in 2008, and revisiting your grudge in 2012 is going to do nothing but give us 4 more years of Obama, with no chance of repealing that health care monstrosity. If that happens, public tax money will be used to fund abortions and abortofacients, and religious organizations will be forced to provide them against their convictions. I know you don't like the idea of voting for a Mormon, but the only rallying that needs to be done is the one that will drum Akin off the ballot.