Thank You, Dave
Wednesday, January 1, 2020
5:30 pm
Daniel J. Summers
"Dave" is David Alton Herrington, my father-in-law of right at 24 years (counting engagement time as well). He passed away Monday evening after a multi-year battle with cancer. I'm sad, to be sure, but when I think back to who he was and the time we had together, behind the sadness is a large pool of gratitude. The remainder of this is addressed to him, but public so that others know the positive impacts he had on my life. (I'm also grateful that I did not wait to share this with him; though the words aren't verbatim, nothing here would be new to him.)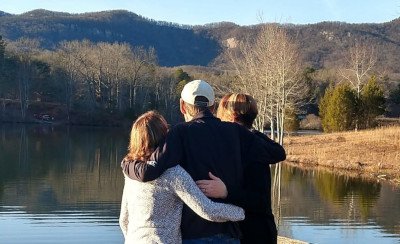 First, thank you for your daughter. Listing the ways she improved my life would likely fall short; from changing my outlook on my own talents, abilities, and worth, to the gift of your three grandsons, to unconditional love, to challenges when I needed it - I am the man I am today, in large part, because of her. A girl does not become a woman of her character in a vacuum; your guidance is a large part of who she is today, and I am forever grateful for that. Besides, without her, I likely would not have even known you - and my life would have been lesser because of that.
Next, thank you for welcoming me as your son. That same guidance that helped Michelle also helped me. From clean laundry back before Michelle and I were even married, to a place to stay when we visited, to places to stay even when we weren't with you, to trips with you, you spared no resources to make sure that my family had a place to stay and a means to get where we were going. You advised me on investments, and not taking your advice is one of my regrets - you were right on that! You also respected who I was as a man - you didn't try to change me into you; that meant a lot.
Thank you, also, for being strong. Whether it was in business, advising me about safety issues when we both worked in the field - or whether it was in the face of a body that had decided to turn against you - you showed true tenacity in every circumstance. As my body decides it doesn't want to do everything it has done in the past, I look to your example to keep pushing it to do what it can. Thank you for applying both strength and resources to enriching the lives of my sons; each one of them can tell me fun times with "Papa and Gran" where they made memories that will be with them the rest of their lives.
Finally, thank you for holding on through this past Christmas season. I know that it wasn't really in your control per se, but I will always be grateful that we had the opportunity to spend your final Christmas together, celebrating and making memories that all of us will long treasure.
Rest in peace, Dave - and thank you.